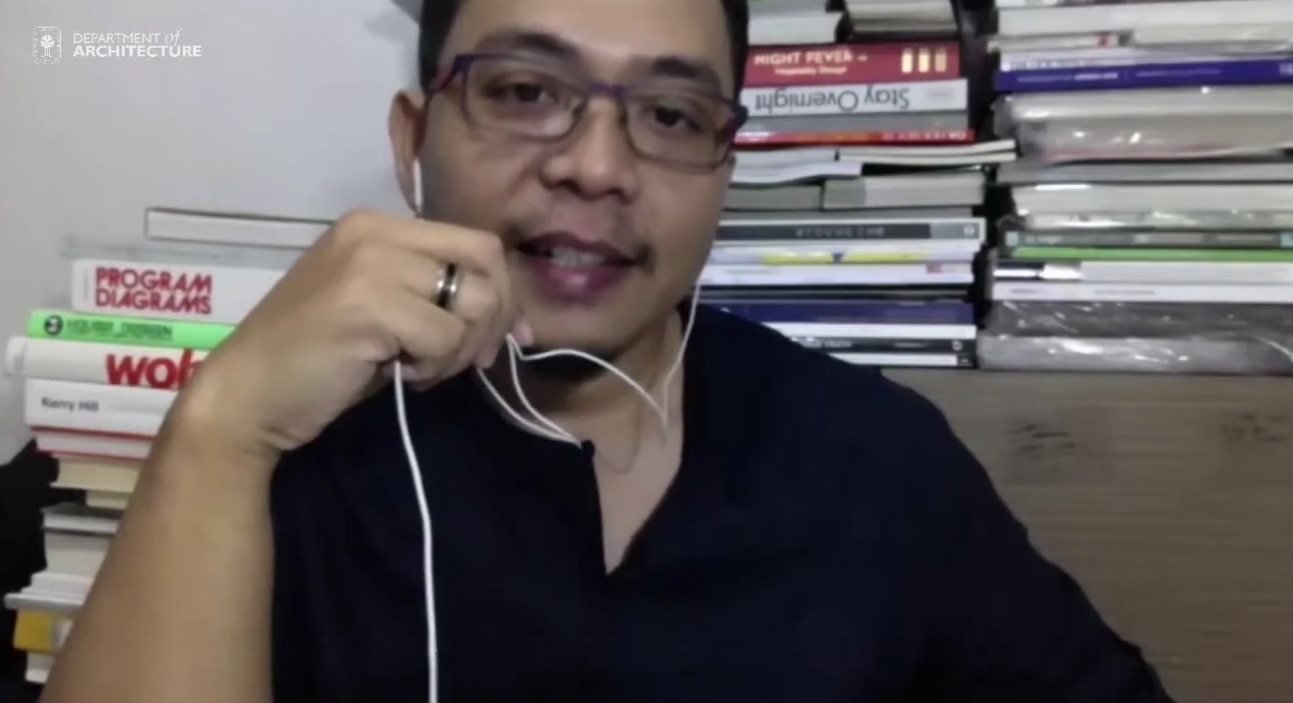 Perkuliahan semester genap 2020/2021 sudah dimulai sejak 1 Maret 2021. Dimasa pandemi seperti saat ini, pembelajaran dalam jaringan atau online masih menjadi metode yang digunakan pada umumnya. Begitu pula untuk mata kuliah Integrated Design Studio (IDS) diawali dengan Public Lecture yang diselenggarakan secara online via Zoom dan Live Streaming di kanal Youtube Department of Architecture Universitas Islam Indonesia pada tanggal 2 Maret 2021 pukul 13.00 WIB.
Kuliah umum dengan tema " Architecture & New Type of Living " diikuti lebih dari 170 mahasiswa dan mahasiswi Jurusan Arsitektur UII, alumni dan akademisi dari luar UII. Dalam kesempatan kali ini, Agung Rudianto, IAI., GP menjadi narasumber. Praktisi arsitek sekaligus alumni UII tersebut berbagi ilmunya selama acara berlangsung.
Kuliah Umum dibuka oleh Assist. Prof. Hanif Budiman, MT dengan menjelaskan Lembar Penugasan atau Student Performance Criteria (SPC). Dilanjutkan dengan pekenalan secara singkat curriculum vitae Agung Rudianto, selaku narasumber dalam kuliah umum ini. Agung Rudianto merupakan founder Studio deAMAYA, serta Associate arch PT. PDC ID.


"Bagaimana kita menghayati bahwa rumah, hunian, tempat tinggal atau selter dan sebagainya, sehingga desain yang sudah kita rancang seaktraktif mungkin tersebut dapat dijiwai?", Agung Rudianto membuka kuliah umum siang itu. "Pentingnya rujukan desain seperti apa, bukan hanya apa yang sedang IN, lebih jauh dari itu kita mendalami apa itu aturan, apa itu keseharian, apa itu anthropometri", imbuh Agung Rudianto.
Dalam kuliah umum tersebut, Agung juga mempersentasikan beberapa hasil karya artsiteknya sebagai refrensi untuk para peserta kuliah umum. Diakhir sesi, beberapa pertanyanya dilontarkan para peserta yang begitu antusias dengan presentasi dan karya-karya Agung Rudianto.
https://architecture.uii.ac.id/wpfix/wp-content/uploads/2021/03/Agung-R-2.png
2482
2482
webadmin
https://architecture.uii.ac.id/wpfix/wp-content/uploads/2020/11/Jurusan-Arsitektur-BB.png
webadmin
2021-03-03 08:48:43
2021-03-04 04:39:54
Public Lecture Integrated Design Studio: Architecture & New Type of Living