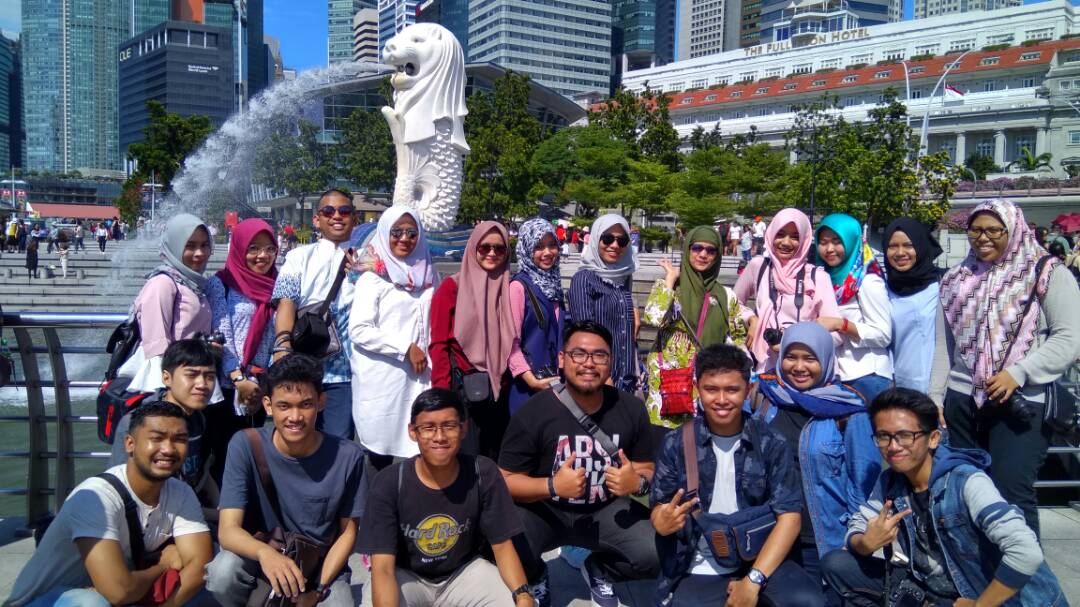 Mata kuliah Ekskursi Arsitektural 2017 berkunjung ke Singapore pada tanggal 4- 7 Mei 2017. Mata kuliah ini diikuti 20 mahasiswa kelas A dan 11 mahasiswa kelas B, yang didampingi 1 dosen Ir Rini Darmawati, MT dan asisten Adeli Rahaman Riandito, ST, MT (alumni JARS angk 2004). Obyek yang dikunjungi ada 12 bangunan dengan pembagian sebagai berikut:
DAFTAR PESERTA EKSKURSI ARSITEKTURAL SINGAPURA 4-7 MEI 2017
no
KELOMPOK
NAMA
OBYEK AMATAN
 1
     1
 Arief Hidayaturrahman
 

Helix bridge

Marina Barrage

    

 2
 Amalia Khairunisa
 3
 Hartita Erni Fallach
 4
 Tiya Suryadi Putri
 5
 Hani Verandika
 6
 2    
 M. Bintang Lazuardi
 

Orchad Road

Star Vista

    

 7
 Aldhi Nugraha A
 8
 Dwiani Intan Kartika P
 9
Fara Hajar Puspita P
 10
Salwa Nabila
 11
 3    
 Hari Lillah Agung P
 

The Interlace

Henderson Wave

    

 12
 M. Farhandika A
 13
 Aditya Arya Wirawan
 14
 M. Fiqron Nasywan
 15
 Dwi Andriansyah
 16
 4  
 Eka Mutia Sari
   

Garden by the Bay

ArtScience Museum

 17
 Rina Wahyu Susilo
 18
 Defri Relia
19
Dina Febri Yanti
20
Kevin Ananda
21
  5
Siti Eltsani

Cina Town

URA

  

22
Peita Sintara
 23
 Dwi Septiana
 24
 Rivandi  Zulkarnaen
25
6
Reza Hayu Muqsi
OASIA
26
M Ghiffarul Asrori
27
Nur Fitri Lathifa
28
7
Muhammad Rizky Zuhri
Clarke Quay
29
Rizky Brillian
30
Abdillah Meiza
31
Denni Setiawan
 Kuliah Ekskursi Arsitektural pada semester genap tahun ajaran 2016/2017 ini mengambil tema Sustainable Architecture di Singapura. Sustainable Development terdiri dari tiga aspek, yaitu Environment Sustainability, Economy Sustainability dan Social Sustainability:
Environment sustainability (keberlanjutan lingkungan), yaitu lingkungan alam yang terus terjaga sampai ke generasi penerus yaitu:
Mengkonservasikan dan mengembangkan spesies langka
Mengembangkan keanekaragaman hayati
Menggunakan energi secara efisien
Meminimalkan pemakaian sumber daya yang tak bisa diperbarui
Membuat bangunan yang ramah lingkungan
Melestarikan ekosistem yang ada
Menjaga daya dukung bumi
Economic Sustainability (keberlanjutan ekonomi), dikaitkan dengan usaha peningkatan ekonomi dari suatu negara agar rakyatnya sejahtera yaitu:
Mengurangi pengangguran
Menciptakan lapangan kerja dengan meningkatkan usaha mikro
Membudidayakan masyarakat yang giat
Industri kreatif
Social Sustainability (keberlanjutan sosial).
Respek terhadap komunitas kehidupan
Meningkatkan kualitas kehidupan manusia
Menekankan komunitas kemasyarakatan agar lebih peduli terhadap lingkungan
Cultural Sustainability masuk pada aspek sosial. Keberlanjutan budaya adalah budaya  yang terus menerus terpelihara dari generasi ke generasi.
Ruang lingkup arsitektur berkelanjutan dibagi menjadi 3:
Sustainable Urban Development, dalam skala kota
Sustainable Urban Neighborhood, skala unit lingkungan
Sustainable Building, skala yang lebih kecil yaitu skala bangunan
Pustaka:
Ardiani, Y.Mila, 2015, SUSTAINABLE ARCHITECTURE, Arsitektur Berkelanjutan, Erlangga , Jakarta
Kelompok Satu:
HELIX BRIDGE
Architects                    : Cox Architecture with Architects 61
Location                      : Queen Elizabeth Walk, Esplanade Mall, Singapore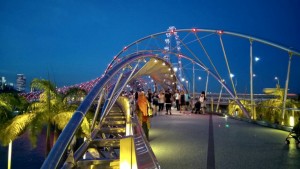 Suasana di malam hari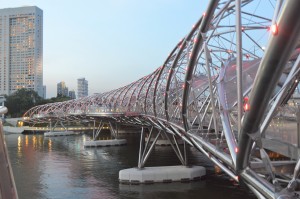 Helix bridge adalah jembatan khusus untuk pejalan kaki.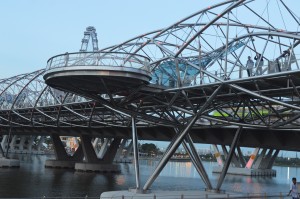 Terdapat empat space yang strategis sebagai  tempat pengguna melihat pemandangan yang sangat indah.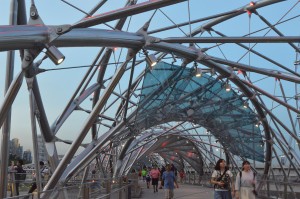 Jembatan ini diberi kanopi, agar teduh bagi pejalan kaki.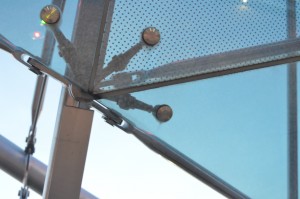 Detail di bagian atas
MARINA BARRAGE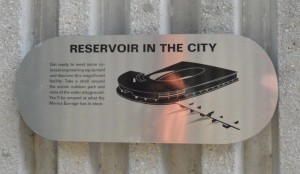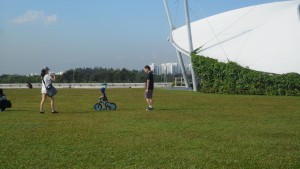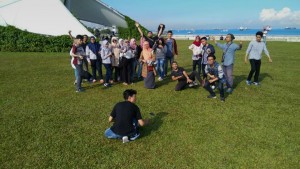 Green roof: Tempat rekreasi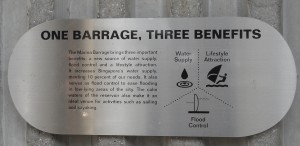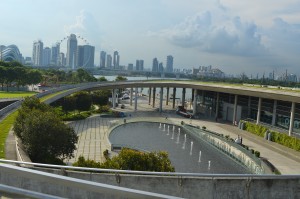 Tempat pengumpulan air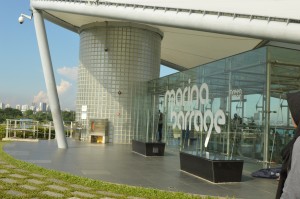 Lift sampai greenroof (lantai teratas)
.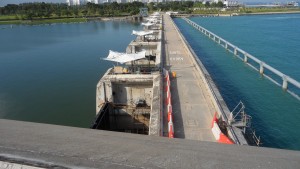 Mengendalikan banjir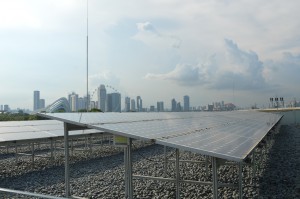 Solar panel
https://architecture.uii.ac.id/wpfix/wp-content/uploads/2018/01/0.-MERLION-SINGAPORE.jpg
607
1080
Admin Architecture
https://architecture.uii.ac.id/wpfix/wp-content/uploads/2020/11/Jurusan-Arsitektur-BB.png
Admin Architecture
2018-01-20 15:46:58
2018-01-20 15:58:21
Ekskursi Arsitektural 2017 di Singapore – tema Arsitektur Berkelanjutan