Problem Statement and Initial Idea in Architecture – Integrated Design Studio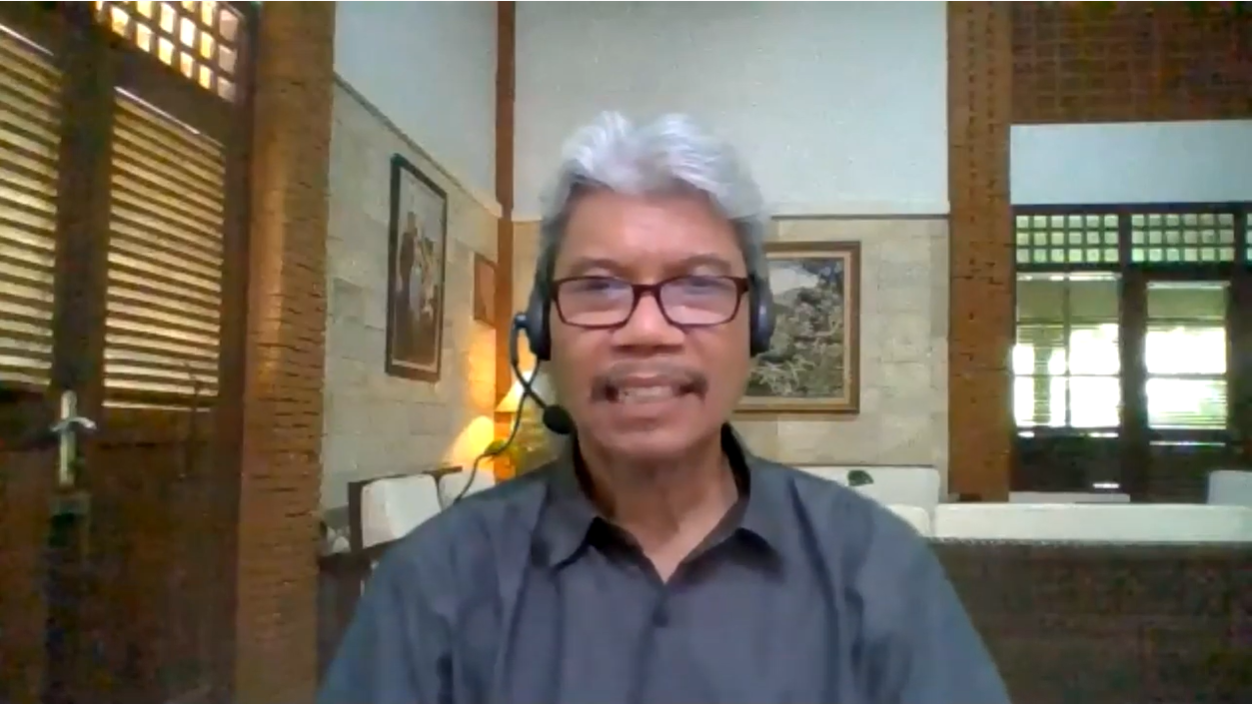 Untuk ketiga kalinya kelas Integrated Design Studio menyelenggarakan Kuliah Umum yang dihadiri lebih dari 160 orang. Untuk tema kali ini adalah " Problem Statement and Initial Idea in Architecture " dengan pembicara Assist. Prof. Ahmad Saifudin Mutaqi, IAI., AA dan dipandu oleh Assist. Prof. Rini Darmawati, Ir., M.T.
Ahmad Saifudin Mutaqi membuka materi dengan kelekaran bahwa inisiatif idea biasanya harus muncul dari diri sendiri makanya kita picu dengan kuliah umum ini. Menurut Ahmad Saifudin "Problem yang kita pahami selama ini adanya konflik antara Supply dan demand. Tapi di dalam arsitektur tampaknya bukan semata-mata tentang supply dan demand, jadi mungkin bisa melihat lebih komprehensif".
"Apa yang menjadi rumusan-rumusan yang akan kita formulasikan adalah dalam kerangka menjawab problematikan yang dihadapi untuk kehidupan dimasa yang akan datang." lanjut Ahmad Saifudin menjelaskan apa itu permasalah arsitektur. Jika konsep itu menjadi orientasi dan keunikan itu adalah salah satu cara bagaimana itu bisa menjadi satu formula untuk menjawab problematika yang dihadapi, maka konsep arsitektur itu sudah sejak awal kita rumuskan meskipun dalam rangka menjawab problematika masa depan.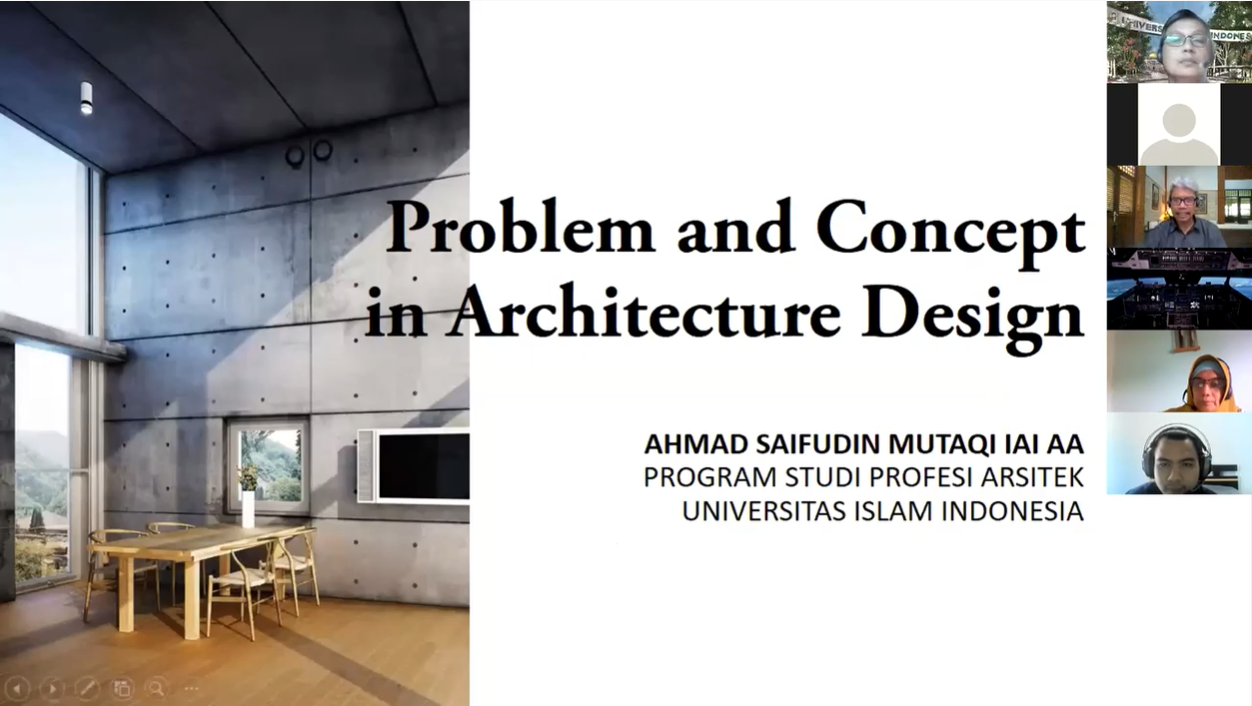 Dalam kesempatan ini Rini Darmawati selaku Host, memberikan apresiasi kepada Public Lecture IDS yang memberikan dampak besar pada desain-desain hunian yang mahasiswa buat sejak Public Lecture pertama digelar. "Ternyata mahasiswa mengerjakan tugasnya bisa menemukan (desain) rumah yang unik-unik yang tidak saya bayangkan." tutur Rini Darmawati.
Assist. Prof. Hanif Budiman, MT yang merupakan salah satu dosen yang pengampu di mata kuliah IDS ini juga membenarkan peryataan Rini Darmawati. Ia menambahkan, " tidak ada yang salah dengan ide dan mulai dari mana saja untuk desain."
Dalam sesi Tanya jawab, ada pertanyaan dari peserta yang menanyakan "Bagaimana menyelesaikan konflik perancangan ketika rancangan ideal terbentur peraturan daerah?" Ahmad Saifudin menjawab, "Bila kita bicara building code dan building regulation, maka sejatinya code and regulation itu adalah requirement. Requirement itulah yang memunculkan gagasan-gagasan kita. " gagasan-gagasan tersebut muncul bukan ditengah ruang yang kosong, tetapi bagaimana konteks tadi memunculkan adanya problematika lalu gagasan yang muncul dalam rangka menyelesaikan problematika tadi.
Link YouTube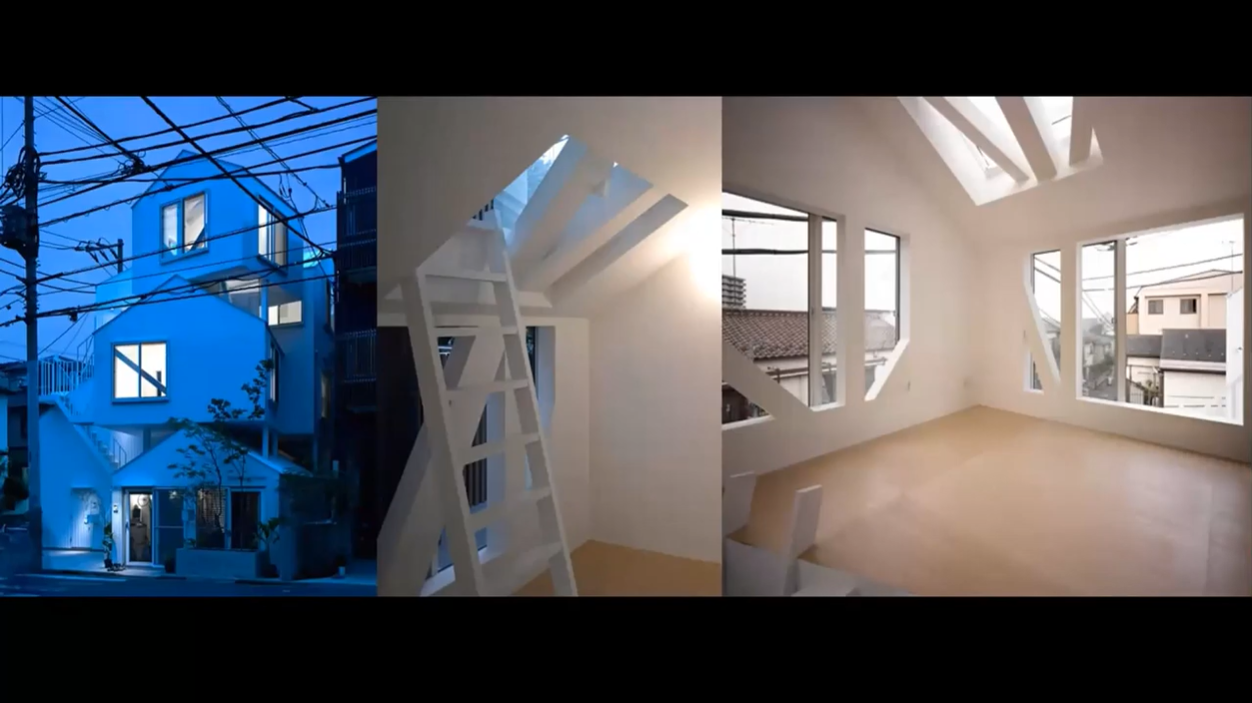 https://architecture.uii.ac.id/wpfix/wp-content/uploads/2021/03/Integrated-Design-Studio-AS-Mutaqi.jpeg
1280
1280
webadmin
https://architecture.uii.ac.id/wpfix/wp-content/uploads/2020/11/Jurusan-Arsitektur-BB.png
webadmin
2021-03-16 21:01:51
2021-03-16 21:01:51
Problem Statement and Initial Idea in Architecture – Integrated Design Studio