CHAMPION ACHIEVED!🇮🇩
Alhamdulillahi Rabbil 'Aalamiin
UII architecture students won first place in the International Student Competition in Architecture and construction of BAMBOO with the theme "BAMBOO SWING GAME" on October 7 held by Warmadewa University, Bali, Indonesia in collaboration with the School of Architecture, South China University of Technology Guangzhou, Nansha Bird Park, China.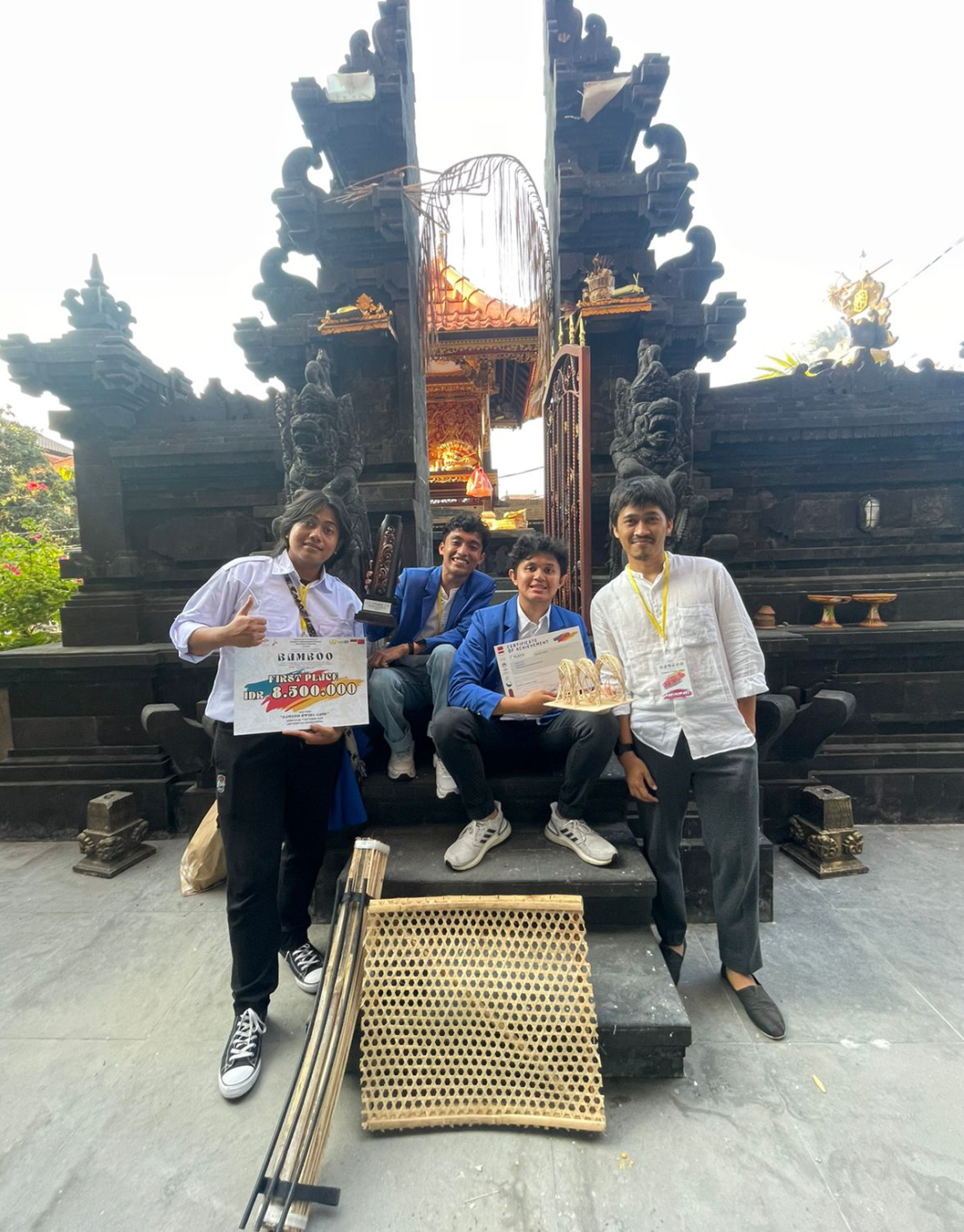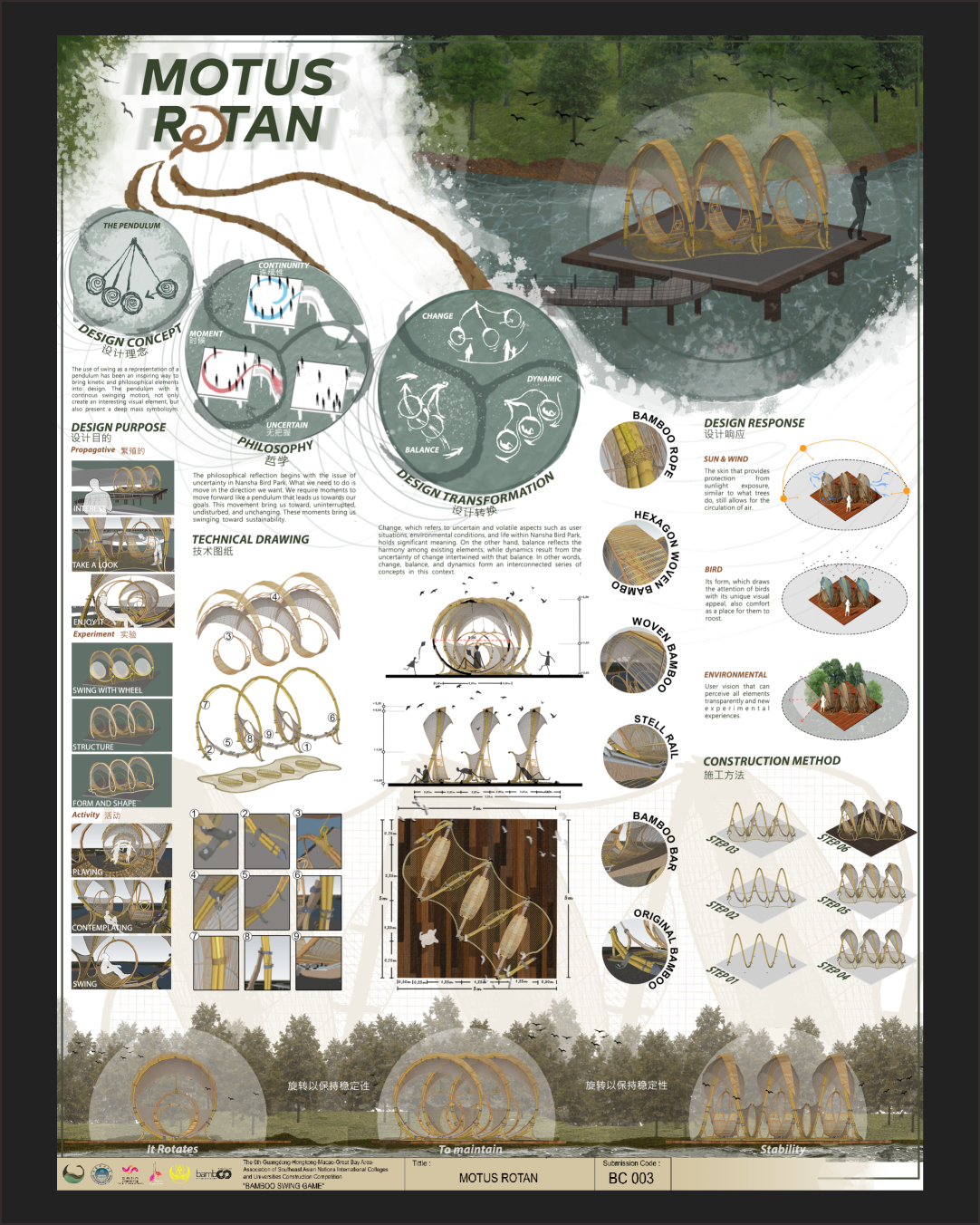 "Bamboo Boys Team"
Product: Motus Rotan
Team Member:
1. Nofal Safli
2. Alfin Hakim
3. Muhammad Isya Zukhruf Raffaely
Supervisor:
Faiz Hamdi Suprahman S.T, M.A
The competition on 7 December was quite tight and challenging, judged by 4 judges from China, and 3 judges from Indonesia, namely Mr. Effan, Mr. Andri, and Mr. I Gede Adi Susila. The products collected are 1:25 Mockup, 4 Page Poster, Design Brief, and Design Video. And from 12 nominations, alhamdulillah Bamboo Boys Team achieved the highest score. And they got an opportunity to build the design on site at Nansha Bird Park, Guangzhou, China, this December 2023.
In the next 1-2 weeks, they have to prepare DED, materials, tools and physical readiness, to build works on site in China, they are given time to build Motus Rotan within 10-15 days (1-2 weeks) in challenging weather. And they have to present again afterwards.
In the near future, InsyaAllah, they will hold a workshop to build this design on campus to make the manufacturing process easier in China later.
Let's pray for them and give them full support!
https://architecture.uii.ac.id/wpfix/wp-content/uploads/2023/10/CHAMPION-3.png
1352
1082
webmaster
https://architecture.uii.ac.id/wpfix/wp-content/uploads/2020/11/Jurusan-Arsitektur-BB.png
webmaster
2023-10-11 02:16:17
2023-10-11 02:16:17
CHAMPION ACHIEVED! 🇮🇩